The Go Mini's Story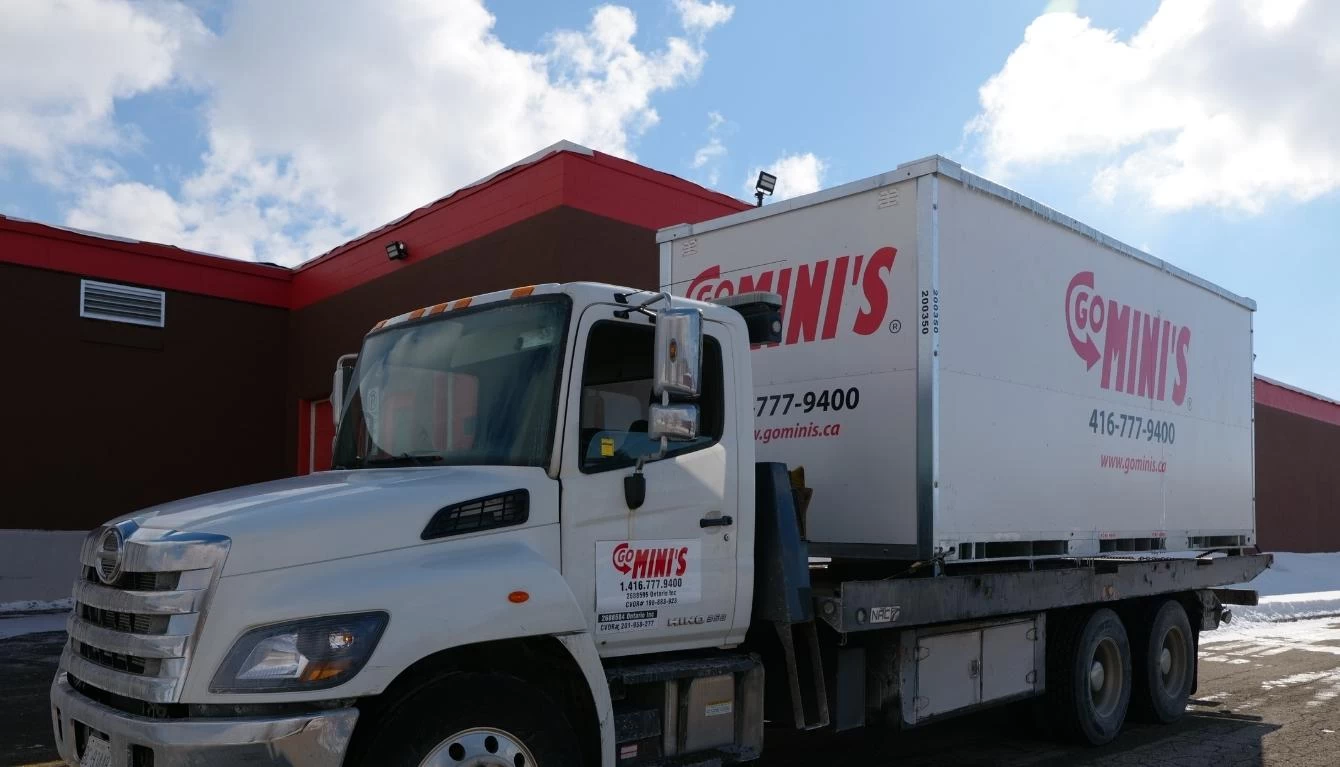 Go Mini's provides convenient and cost-effective mobile storage solutions to help you with your commercial and personal moving and storage needs! We are located in Mississauga, Ontario, and deliver throughout the Greater Toronto Area (GTA) and beyond. With Go Mini's, you do not have to worry about renting a truck or loading and unloading the container. Instead, we will deliver the storage container directly to your location, placing it on your property for easy ground-level loading. All you need to do is to book a date that is convenient for you and make sure there is room on your driveway to have a container placed.
Go Mini's has the LARGEST container in the industry! Our 20-foot containers can hold 25% more than a 16' container! This can make the difference between ordering one container versus ordering two. Our larger containers help businesses and families save money, time, and space when it matters. With a Go Mini's portable container, our customers can keep their storage unit at home or work and enjoy loading and accessing the container at their own pace. In addition, our services also allow our customers to store their fully loaded mobile container at our Go Mini's location and then have us deliver it to their desired location whenever they need it. This is ideal for people who do not wish to keep the fully packed container in their driveway or workplace.
Our Top Priority
Your satisfaction is our top priority! At Go Mini's we understand and appreciate that prompt, affordable, and reliable storage and moving services are crucial. So, to make your experience as smooth as possible, we have gathered a team of dedicated professionals who are ready to answer your questions and provide excellent customer service. Give us a call today to speak with our friendly Go Mini's representatives. We are here to help!